E.A.T. 2023 Event – Guided tour at Muzeum Susch and Lara Dâmaso – post-residency showing
Sunday, 29 January 2023
3:00 - 4:30 PM
Muzeum Susch Auditorium
Guided tour through the exhibition Hannah Villiger: Amaze Me held by the exhibition curators by Madeleine Schuppli & Yasmin Afschar with a post-residency sharing by performance artists Lara Dâmaso (CH).
The sharing is an outcome of Dâmaso's two weeks research in the frame of the exhibition and is part of E.A.T. / Engadin Art Talks in January 2023.
The tour is available in English and German.
TICKETS:
CHF 30,00 (Muzeum Susch regular entrance + performance)
Due to the limited number of places, pre-booking necessary – book online here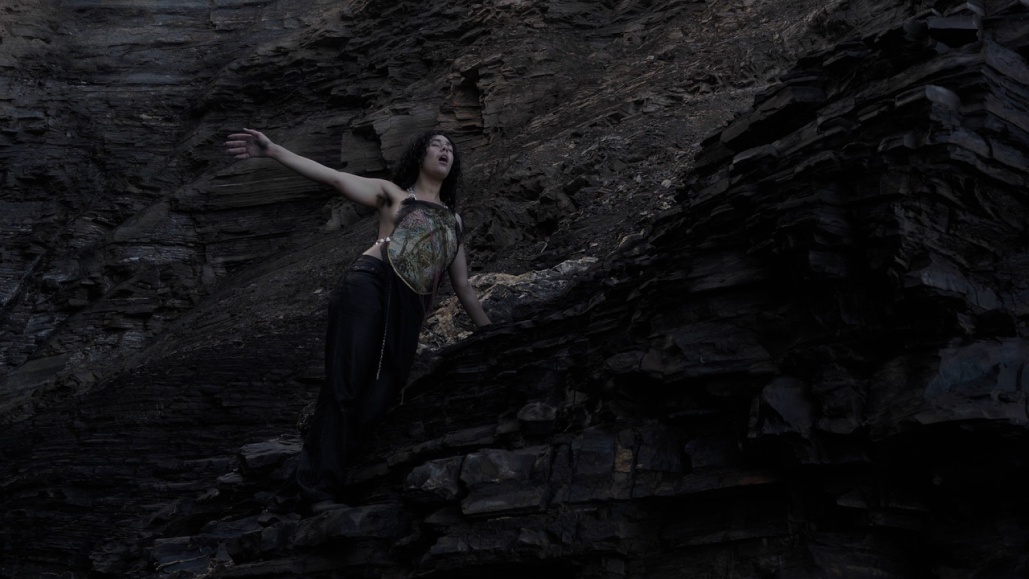 The comprehensive survey exhibition 'Hannah Villiger: Amaze Me' presents new perspectives on the work of this important Swiss artist. Muzeum Susch is hosting the largest presentation of Hannah Villiger's work in fifteen years. The exhibition spans her oeuvre, from the drawings she made in the 1970s to the black-and-white photographs and works with the Polaroid camera that she created from the 1980s onwards.
Performance artist Lara Dâmaso stays in dialogue with Hannah Villiger's work and shares the outcome of her two weeks research within the tour event. Dâmaso's main medium is the body. She explores the expressive, therapeutic and political potential of the voice in close relation to movement and dance. More than a tool for enunciating the intellect, its setting in motion is closely linked to that of the body; Lara establishes a vibratory link that is more about sensitive experience than reason. In doing so, she seeks to bypass the power structures embodied in the disciplined use of the voice.