→ MUZEUM
SUSCH
Evelyne Axell: Body Double
Curated by Anke Kempkes and Krzysztof Kościuczuk
1 August - 6 December 2020
Evelyne Axell was among the most vivid artistic figures of her time. Born in 1935, with her life cut abruptly in 1972, Axell left an exceptional body of work that reflects her pursuit of a career between film and visual arts. While she forged an original proto-feminist perspective on Pop Art, her practice was frequently met with criticism both within the existing structures of the art industry as well as the progressive thinking feminist movement, much like that of Niki de Saint Phalle, Kiki Kogelnik, Pauline Boty or Dorothy Iannone.
The exhibition Body Double at Muzeum Susch will offer a major individual presentation of her works outside her native Belgium. The presentation will bring together a selection of collages, painterly objects, many of which were created with radically novel artificial materials, as well as rare three-dimensional objects and works on paper, many of which have for decades not been accessible to the public eye.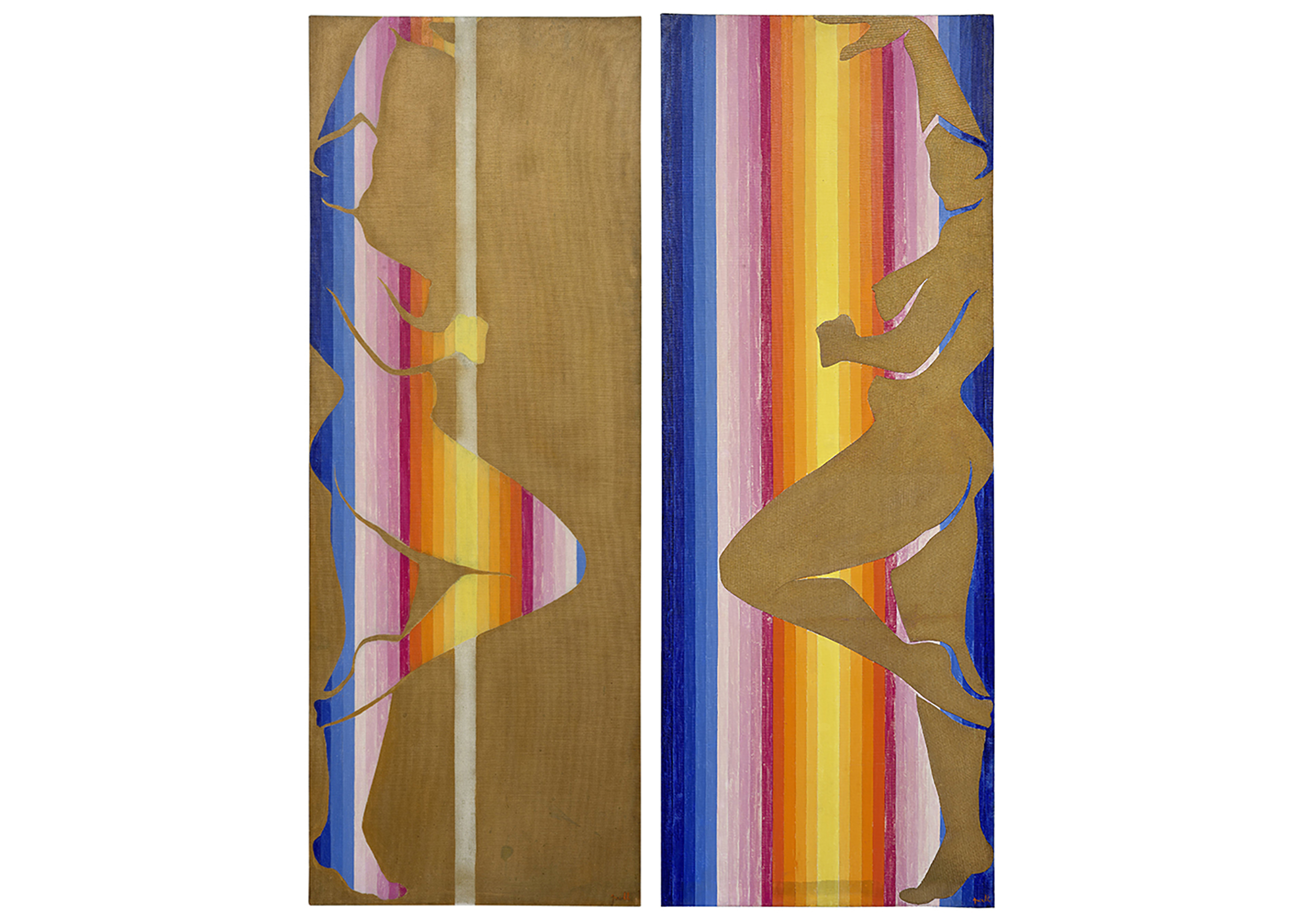 Evelyne Axell, The Champions (Les Championnes), 1966, courtesy Collection Philippe Axell, copyright ADAGP, ProLitteris 2020, Photo: Paul Louis

With the aim of shedding light on Axell's oeuvre and biography that came closely intertwined throughout her short life, Body Double will examine the central themes of Pop Art from the female perspective and bringing them further into a wider scope of political concern and iconography.