UNPOLISHED
event in collaboration with Muzeum Susch! A 4 days of performances by female choreographers discussing feminism and problematics of aging in the contemporary art field.

UNPOLISHED was established in 2016 as a performance festival created by a group of Berlin-based-Polish-origin artists. It first went international (2017) and then planned also to go off limits (2020) but instead of such a leap, it hung in the air frozen as the whole world stopped. Since then, the festival has been on pause

Location
DOCK 11
Kastanienallee 79
10435 Berlin
Dates
Thu, 20.10.2022 | 07.00 pm
Fri, 21.10.2022 | 07.00 pm
Sat, 22.10.2022 | 07.00 pm
Sun, 23.10.2022 | 07.00 pm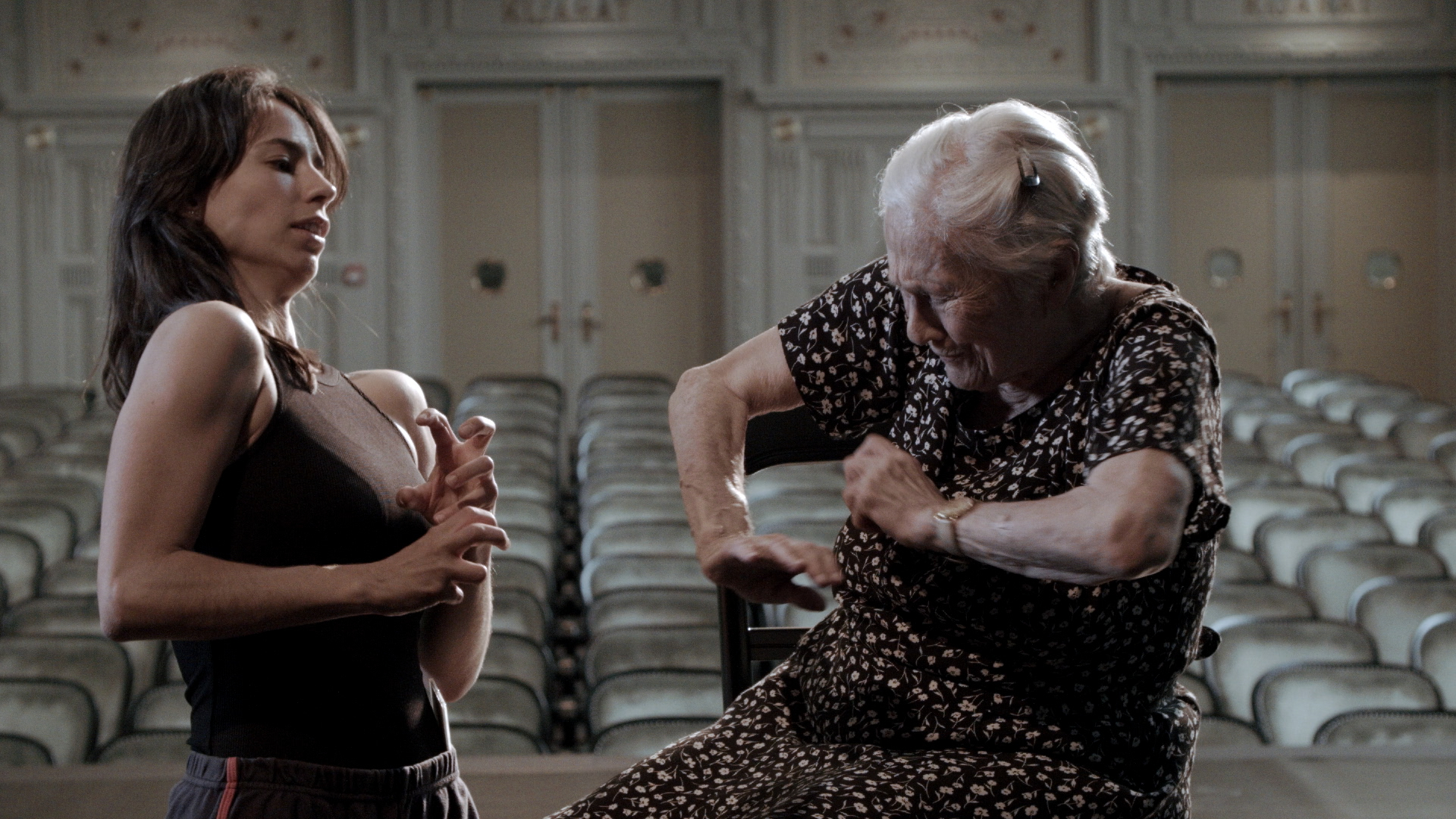 Photo: Boglárka Börcsök


After the forced break, with this edition of UNPOLISHED that was conceived in dialogue of Joanna Leśnierowska and Peter Pleyer, propose another opening of perspective. Erase national, also from the inter-national calling for inter – or even trans-locality. To not make Polish the only reference point of UNPOLISHED rather, let's bring closer several Eastern Europe localities and look beyond them into what unites us in a shared experience and what have been and still are the strategies applied to deal with differences.
PROGRAM
Thursday, October 20, 7 p.m
Berlin premiere
uterine migrants
A solo by Renata Piotrowska-Auffret

Friday, October 21, 7 p.m
Vitus dances
An evening with Gabriele Stötzer and Monika Branicka

Saturday, October 22, 7 p.m
Berlin premiere
LetMeC

A participatory nude performance by Márta Ladjánszki and Zsolt Varga. For the artistic concept, all viewers are asked to undress completely for the entire duration of the performance. More information on our website.

Sunday, October 23, 7 p.m
The Art Of Movement
Film and talk with Boglárka Börcsök

UNPOLISHED is a co-production of DOCK ART, Muzeum Susch and the Art Stations Foundation CH, funded by the Senate Department for Culture and Europe.

Curated by Joanna Leśnierowska and Peter Pleyer.