SZYMANOWSKI QUARTET
'SLAVIC SOUL'
The Karol Szymanowski Quartet - "Slavic Soul"
18.07 .(Sunday) / 18 h 00
Auditorum @ Muzeum Susch
See the program of the concert.



The Karol Szymanowski Quartet would like to present a mixture of three great composers (Stanislaw Moniuszko, Ludwig van Beethoven, Antonin Dvorak) and wonderful artists, who were considered the most influential leaders of the music scene in Poland and Germany of the XIX century. In this programme we want to bring together the great representatives of the Slavic hemisphere with the absolutely immortal and powerful music of one of the "fathers" of music, whose last year's anniversary could not be celebrated to the fullest. We absolutely have to make up for that!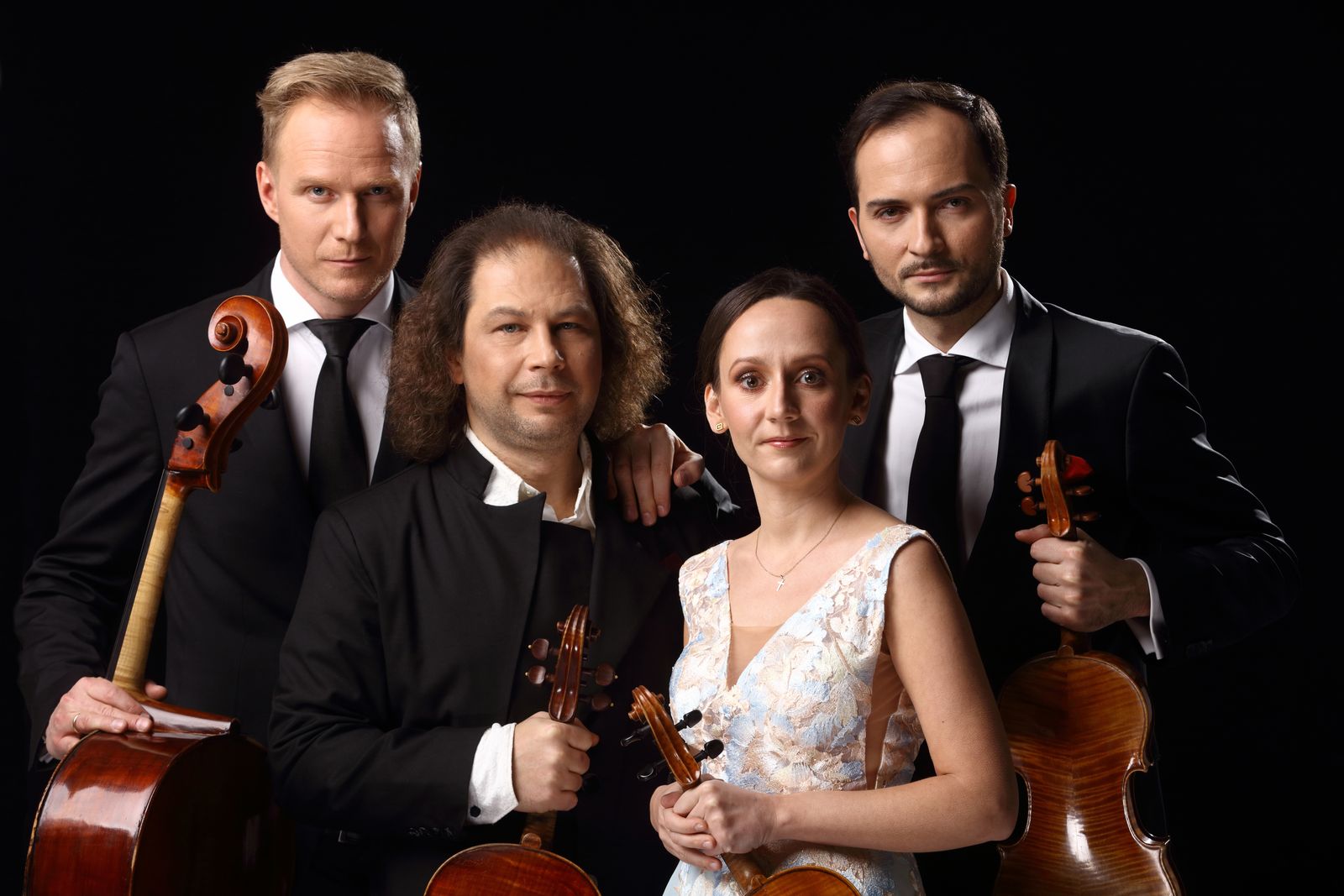 For the first concert in 2021, we cordially invite you to an evening with the Szymanowski Quartet.

The Szymanowski Quartet was founded in Warsaw in 1995 and has developed into one of the most exceptional international string quartets of its generation. Their demanding programmes are presented by Agata Szymczewska (violin), Robert Kowalski (violin), Volodia Mykytka (viola) and Alexey Stadler (cello) in a perfect balance between intellect and passion that has captivated audiences at festivals and concert halls throughout Europe, North America, South America, Asia and Australia.

The quartet has won numerous prizes and awards in major international competitions for its performances at an exceptionally high level in major international competitions, including Melbourne, Hanover, Osaka and Florence. In 2005, the Karol Szymanowski Foundation in Warsaw awarded them the Szymanowski Prize, the first time it had been given to a string quartet. In 2007, the Polish government awarded them the Medal of Honour for services to Polish culture.

The concert series is significantly supported by the Art Mentor Foundation Lucerne.
18.07 .(Sunday) / 18 h 00
Auditorum @ Muzeum Susch
Tickets 50 CHF / pre-registration required due to COVID 19 restrictions /
please book at the Muzeum counter or at info@muzeumsusch.ch or call us at



↘ Upcoming Concerts
↘ Past Concerts