→ MUZEUM
SUSCH
Heidi Bucher. Metamorphoses II
Curated by
Jana Baumann, Ph.D.
16 July – 4 December 2022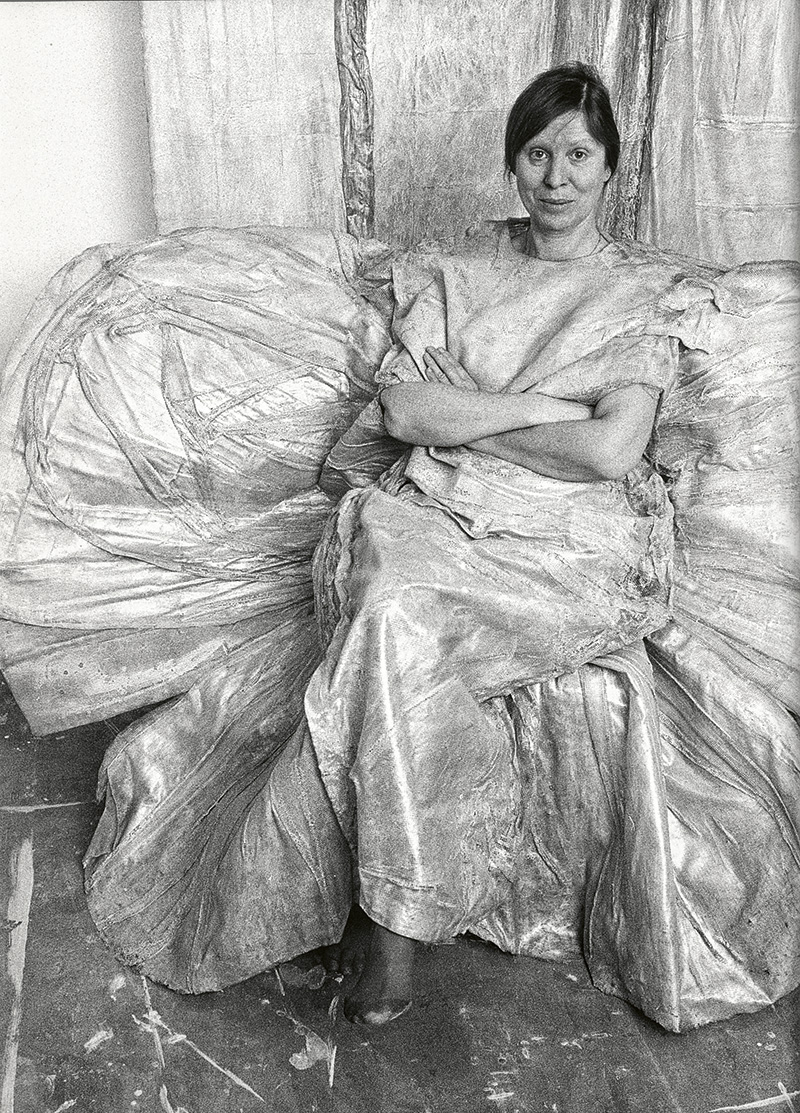 "You have to remember that this room must fly. It must get away, far away from reality."
Heidi Bucher, interview with Indigo Bucher, 1978.
Muzeum Susch is delighted to present an exhibition by international Swiss artist Heidi Bucher (1926, Winterthur – 1993, Brunnen) running from 16 July – 4 December 2022.
With her sculptural and performative material transformations Bucher explored the dynamic relationship between bodies and space in works that challenged artistic categories. She experimented with the potential of latex to create life-size architectural 'skinnings', which culminate in a play with the presence and absence of the body, between place and movement. Both organic and structured, these symbolically charged membranes entertain a close relationship with the human body, especially with the skin.

Emphasizing Bucher's pioneering use of interweaving media, this major retrospective will feature more than seventy key works brought together at Muzeum Susch, including newly rediscovered and restored film material, sculptural installations and works on paper. Set in dialogue with the unique architecture of Muzeum Susch, the artworks reflect Bucher's ongoing exploration of the interaction between psychology and space, specifically focused on the gender, social, and political norms historically associated with it. Inspired by the artist's manifesto Parquet Dragonfly, the title and premise of the show focuses on Bucher's artistic approach as a 'process of metamorphoses.'
Seeking to shed light on Bucher's unique and previously unknown interdisciplinary practice that aims to present alternative perceptions of society through displacement and softening of objects, the exhibition will include works spanning the artist's entire career. Starting with her early work, the Bodyshells (1972), created in California, the show will incorporate Bucher's primary body of work from the 1970s, where in an effort to come to terms with female oppression, the artist created a world of images in the form of embalmed and soft objects. This can be seen in the major works on view, Bed (1975) and Anna with Herself (1978). Both made of found objects from female family members, in which latex and mother-of-pearl pigments have been applied, these works reference the culture of domesticity while offering a way to subvert repression. Always balancing an ephemeral object-oriented approach with metaphorical underpinnings, this emancipatory perspective culminates in Bucher's seminal work Dragonfly (Costume) from 1976, made of what she called 'skinnings' rubbed with mother-of-pearl pigments and arranged in the shape of a dragonfly.
As she increasingly turned her attention to social institutions in the 1980s, the conflict between the private and the public became even more a guiding theme. The exhibition will bring together a selection of landmark works from this period made at the famous psychiatric clinic Bellevue on Lake Constance before it was torn down as well as a selection of films and objects from her intervention at a penitentiary in Le Landeron, a small town near Neuchâtel.
During the last decade of her career, the island of Lanzarote became an inspiring retreat for Heidi Bucher. There, she focused on nature and ecological aspects. The element of water, considered both the end and the beginning of a new life, became central to her work, eventually becoming a metaphor for her own untimely death.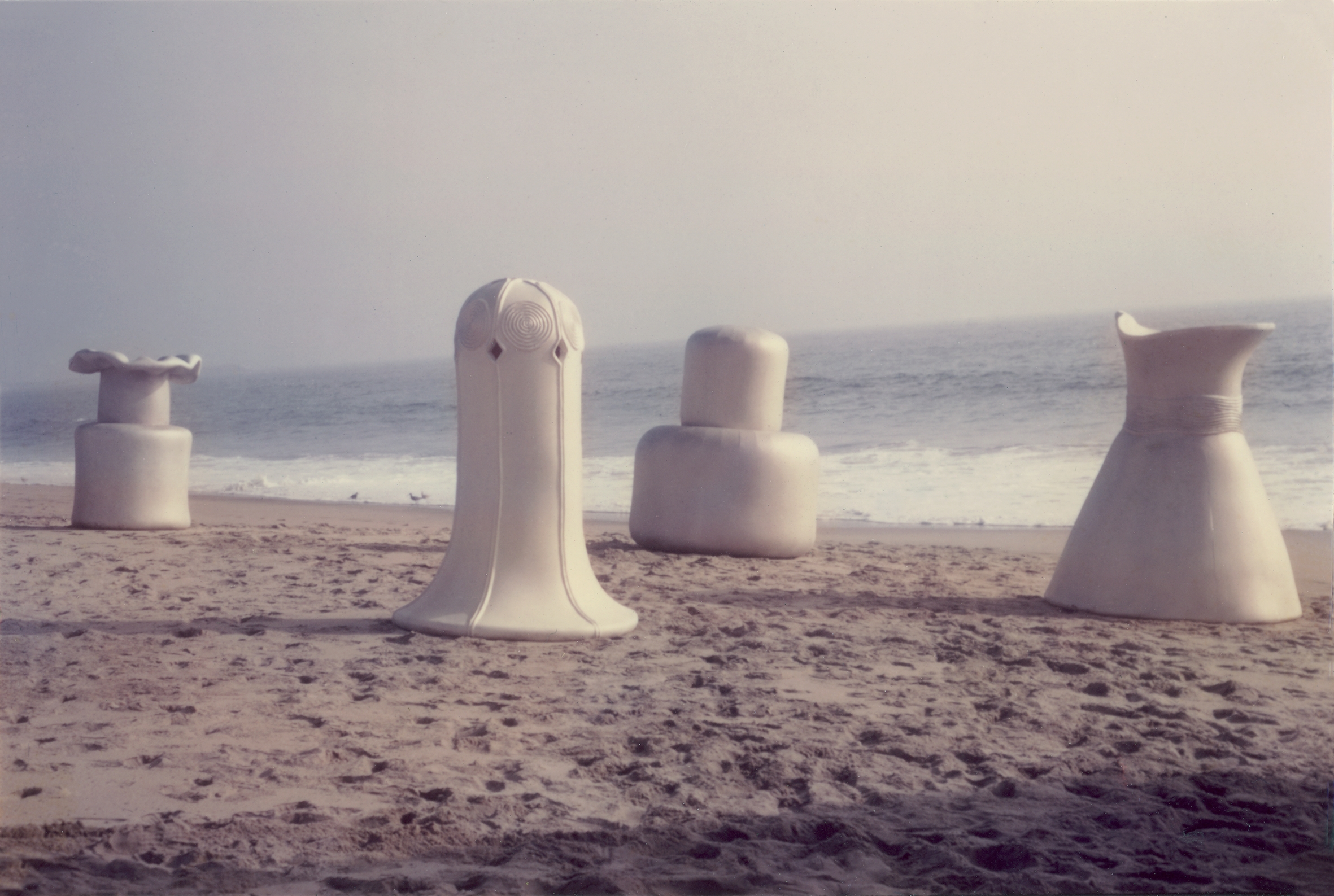 Heidi Bucher. Metamorphoses II is curated by Dr Jana Baumann, Senior Curator, Haus der Kunst, Munich.
Original concept: Jana Baumann with Krzysztof Kościuczuk.
The exhibition is by Haus der Kunst in collaboration with Kunstmuseum Bern and Muzeum Susch. Concurrently with the Muzeum Susch exhibition Kunstmuseum Bern is presenting Heidi Bucher. Metamorphoses I from 8.4 until 7.8.2022.
International press:
Sutton Comms, London | E: charlottew@suttoncomms.com| T: +44 (0)7809 901890



↘ INTRODUCTION
↘ EXHIBITION'S VIEWS
↗ ORDER PUBLICATION