→ MUSICA
SUSCH
Szymanowski Quartet
Saturday, January 4, 6:00 pm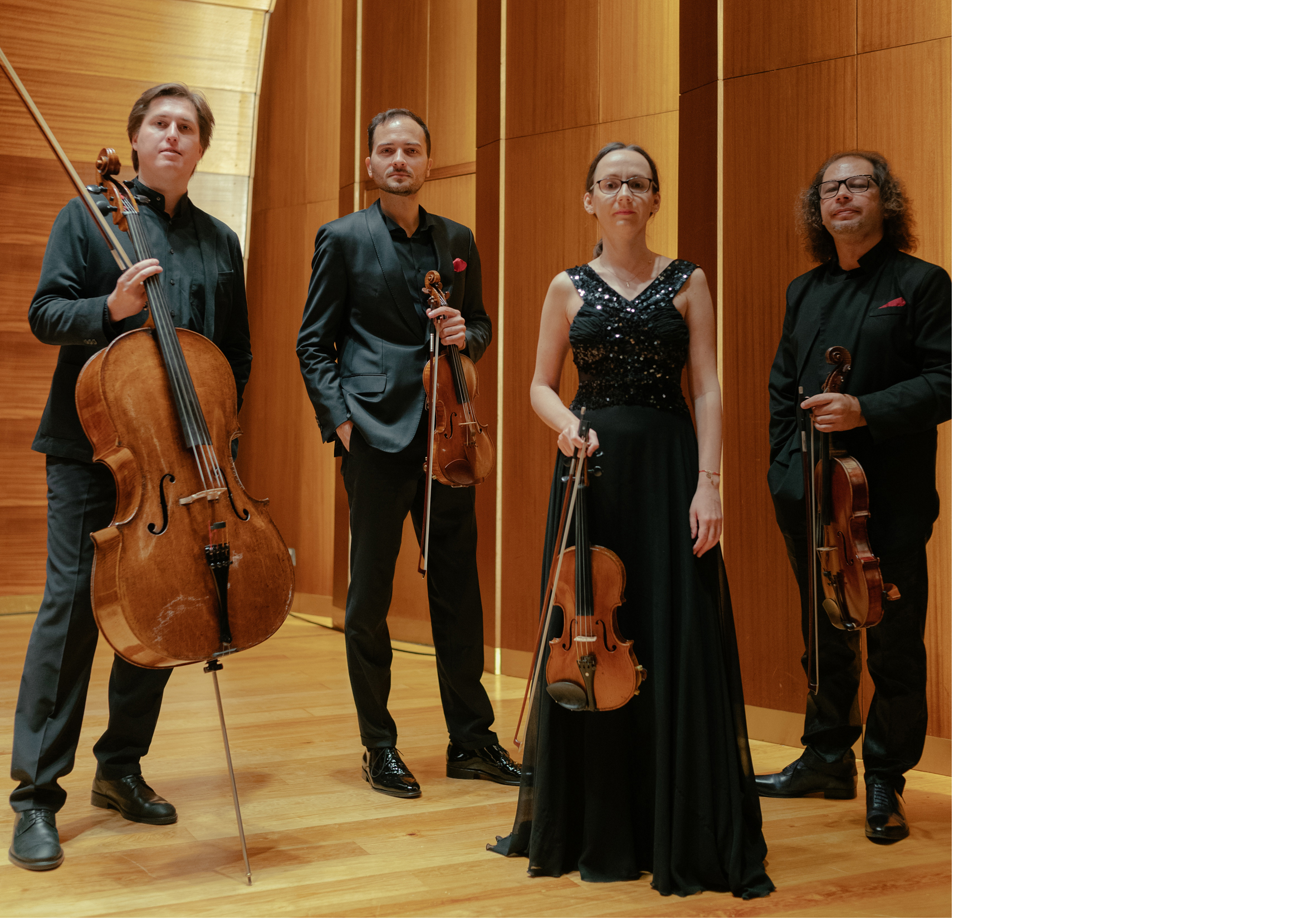 For the first concert in the series we cordially invite you to join us for an evening with Szymanowski Quartet.

Founded in Warsaw in 1995, the Szymanowski Quartet has developed into one of the most exceptional international string quartets of its generation. Agata Szymczewska (Violin), Robert Kowalski (Violin), Volodia Mykytka (Viola) and Alexey Stadler (Cello) are presenting their sophisticated programmes in perfect balance between intellect and passion, characteristics that have captivated audiences at festivals and concert halls throughout Europe, North America, South America, Asia and Australia.

The Szymanowski Quartet has received numerous prizes and distinctions for its extraordinarily high standards. The quartet has won prizes and awards from major international competitions including those in Melbourne, Hanover, Osaka and Florence. In 2005 the Karol Szymanowski Foundation in Warsaw bestowed on them the Szymanowski Award, the first time this award was given to a string quartet. In 2007, the Polish government awarded them with the Medal of Honour for services to Polish culture.

You can download the programme of the evening here.
The concert series is significantly supported by Art Mentor Foundation Lucerne.




↘ Upcoming Concerts
↘ Past Concerts